Over our twenty years of service in South Jersey Shore Area, we at CBM Heating & Air Conditioning, LLC have seen firsthand the consequences of neglected ductwork.  Ninety percent of heating and cooling system repairs are the direct result of the accumulation of dust.  Considering that the average home generates up to forty pounds of dust each year, it isn't surprising that HVAC maintenance is essential.  Airflow through the heating and cooling system can be greatly diminished by the accumulation of contaminants in the ductwork.  Dirty ducts lead to higher energy costs, polluted indoor air quality, more frequent HVAC repairs, shortened equipment life, and reduced comfort.
Professional Duct Cleaning Service
Your duct system may very well be harboring mold, mildew, bacteria, dust, dander, pollen, bugs, webs, construction debris, and even decomposing rodents.  Because the air in your home circulates through the air ducts five to seven times a day, contaminants within the system negatively impact the health and cleanliness of your home.  In fact, allergies caused by fungi and bacteria in the air duct system affect one out of six people.
Save energy and feel more comfortable with duct cleaning from CBM Heating & Air Conditioning, LLC!
The solution is both simple and cost effective.  Contact the qualified duct cleaning specialists from CBM Heating & Air Conditioning, LLC and let us restore the efficiency, reliability, and longevity of your HVAC system.  We utilize leading edge technology, advanced tools, and proactive strategies to thoroughly clean the entirety of your duct system.  We handle your project quickly, without mess, damage or major disruption to your home.  By effectively eliminating even stubborn contaminants and build-up, we deliver lasting improvement and exceptional results for our customers across South Jersey Shore Area.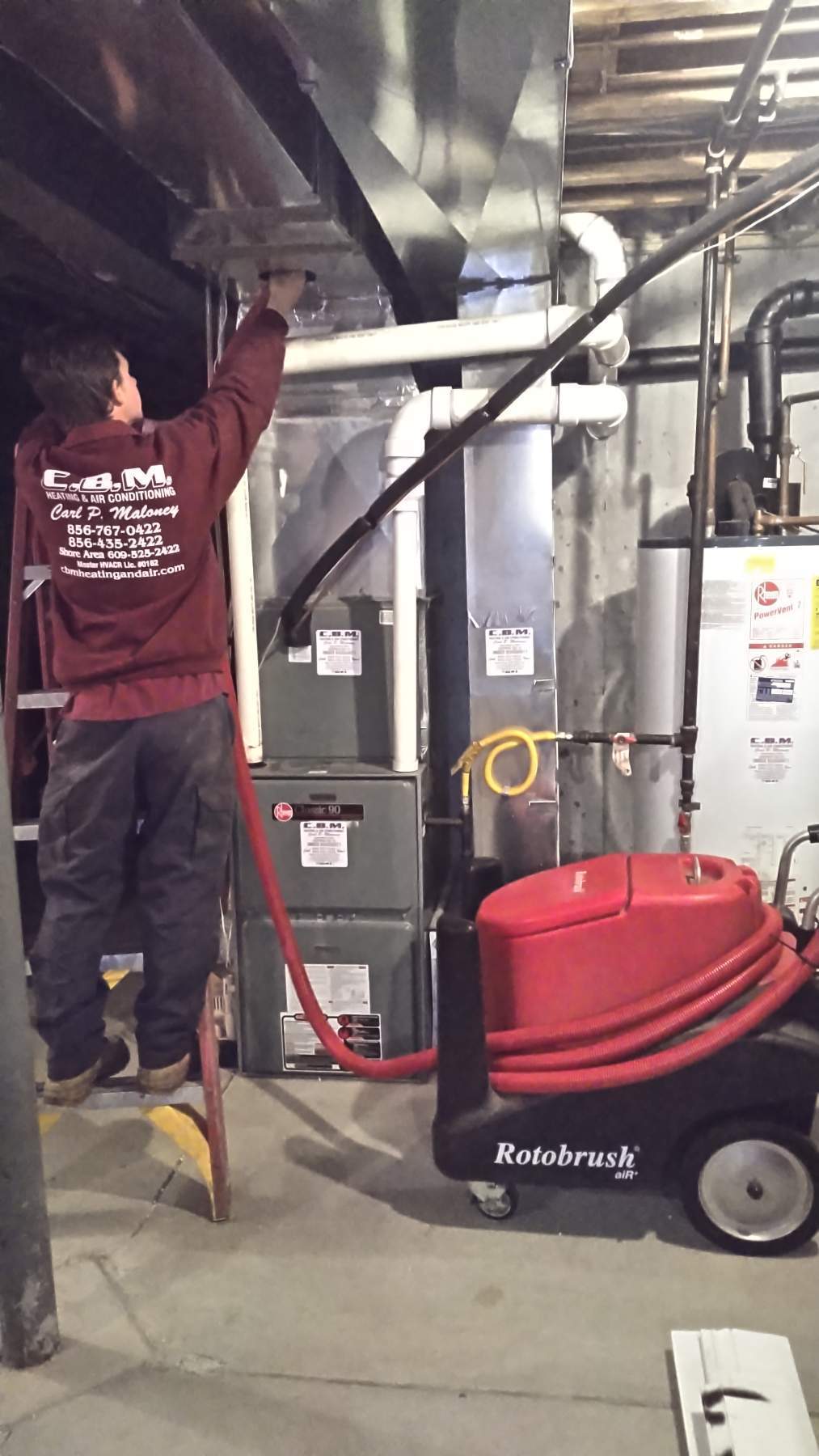 Duct Cleaning & Duct Maintenance

Waterford, NJ, Haddonfield, NJ, Sewell, NJ, Atco, NJ, Berlin, NJ & Voorhees Township, NJ
Indoor Air Quality in Mount Laurel, NJ | Duct Cleaning Haddonfield, NJ
Indoor Air Quality

∴

Duct Cleaning Near Me ∴ Berlin, NJ ∴ Washington Township, NJ ∴ Medford, NJ