The experts from CBM Heating & Air Conditioning, LLC repair, service, replace, or install both conventional storage-tank style and tankless water heaters.  Whether you rely on gas, propane, or an electric water heater, and no matter the brand, our service technicians deliver results you can trust.  Drawing from over twenty years of service across South Jersey Shore Area, we recognize that every household is unique and requires a personalized solution to water heating needs.
Storage Tank & Tankless Water Heater Installations
While both a storage tank or tankless water heater deliver hot water, each type has specific advantages and disadvantages. If you're wondering what type of water heater is right for you, we offer helpful information and knowledgeable recommendations.  Contact CBM Heating & Air Conditioning, LLC at (856) 767-0422 for flexible scheduling, and let our licensed technicians optimize the performance of your water heater through skilled installation, maintenance, and repair.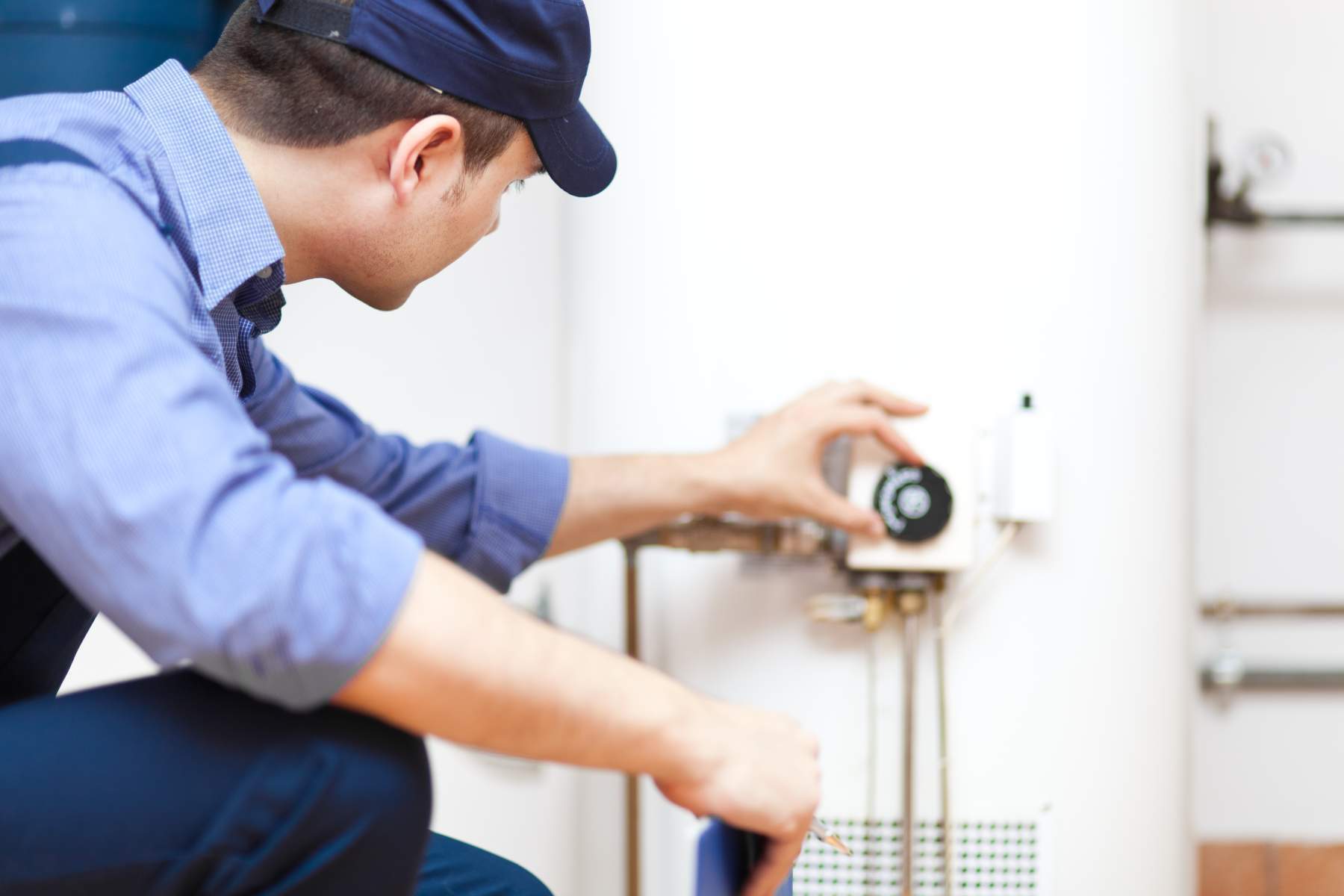 For water heater repair, maintenance, or installation, call CBM Heating & Air Conditioning, LLC!
A traditional tank type water heater offers a less expensive purchase price and cost of installation.  This doesn't mean you should grab the least expensive option.  Although most storage tank models look nearly identical, quality of features sets them apart.  Rest assured, the specialists from CBM Heating & Air Conditioning, LLC partner with Rheem, bringing you a selection of energy efficient, durable, and high performing water heaters.  As a Rheem Pro Partner, our team is well-versed in proper sizing and installation, evolving technology, and service procedures.  By answering your specific demands, CBM Heating & Air Conditioning, LLC ensures greater satisfaction from your investment.  We bring convenience and comfort to our customers throughout Marlton, Berlin, Medford, Cherry Hill, Voorhees Township, Mount Laurel, Haddonfield, Washington Township & Waterford, NJ.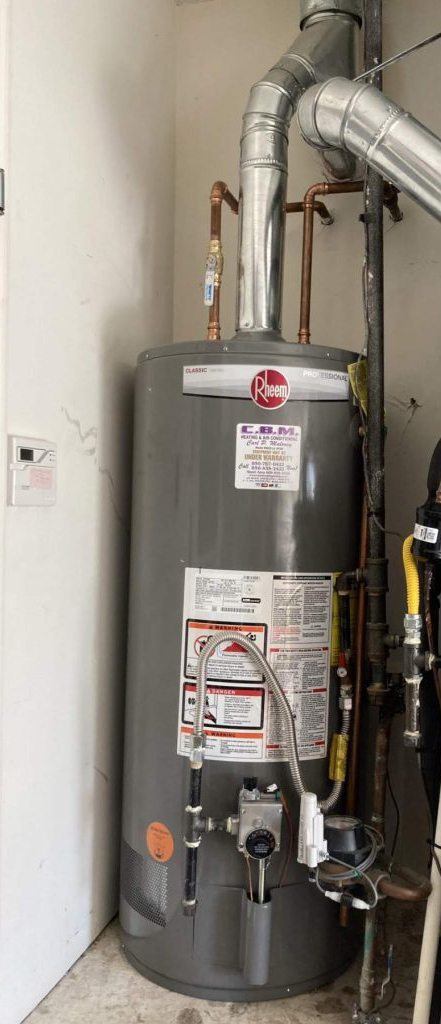 Water Heater Installation & Water Heater Replacement

Haddonfield, NJ, Berlin, NJ, Voorhees Township, NJ, Cherry Hill, NJ, Mount Laurel, NJ & Medford, NJ
Water Heaters Berlin, NJ | Water Heater Installation Voorhees Township, NJ | Water Heater Repair Medford, NJ
Water Heaters

∴

Water Heater Repair

∴

Water Heater Service ∴ Haddonfield, NJ ∴ Cherry Hill, NJ ∴ Berlin, NJ