CBM Heating & Air Conditioning, LLC answers the concern of today's rising energy costs with efficient, convenient, and rewarding tankless water heating.  Combining state-of-the-art technology and functionality, tankless water heating improves everyday life with a continuous flow of clean, hot water right when and where you need it.  To find out if a tankless unit is the ideal solution for your household requirements, call on the specialists from CBM Heating & Air Conditioning, LLC.  We'll answer your questions, provide knowledgeable recommendations, and handle your installation project with meticulous attention to detail.  CBM Heating & Air Conditioning, LLC offers a full range of water heating services in South Jersey Shore Area, including tank-style to tankless conversion, regular maintenance and repair.
Enjoy the benefits of a tankless water heater installation!
CBM Heating & Air Conditioning, LLC draws from over twenty years of service throughout Marlton, Berlin, Medford, Cherry Hill, Voorhees Township, Mount Laurel, Haddonfield, Washington Township & Waterford, NJ.  As a Rheem Pro Partner, our technicians are trained to exacting criteria, held to high standards of expertise, and regularly updated in evolving technology.  We accurately match the specific requirements of your household to the right water heating option, trimming costs, maximizing efficiency, and ensuring long-term reliability.  We'll put you in control over your water temperature, enabling adjustment with a precise digital controller for optimal comfort and safety.  Call on CBM Heating & Air Conditioning, LLC at (856) 767-0422 to enhance the enjoyment of your home.
The benefits of tankless water heating
Hot water on demand – There's no waiting for water to heat up and no running short of hot water.
Space savings – Choose between indoor and outdoor units that are just over two feet tall, weigh no more than 75 pounds, and mount to an interior or exterior wall.
Energy efficient – Eliminating the standby energy losses of traditional tank-style water heaters, these units significantly trim monthly costs.
Digital display – The digital display features temperature settings and maintenance codes.
Remote controls – A digital remote control allows you to make changes to temperature settings.
Safety – Advanced sensors prevent overheating, and automatic shut-off in the event of an error.
Reliability – Built-in self-diagnostic program displays maintenance codes, as well as error codes for simple troubleshooting.
No flooding – There is never the fear of damage from flooding or leaks from a corroded or ruptured tank.
Longevity – Tankless water heaters have a life expectancy of more than twenty years, and with easily replaceable parts, can last even longer.
Clean water – Because water isn't sitting in a tank, absorbing contaminants, it is wonderfully clean.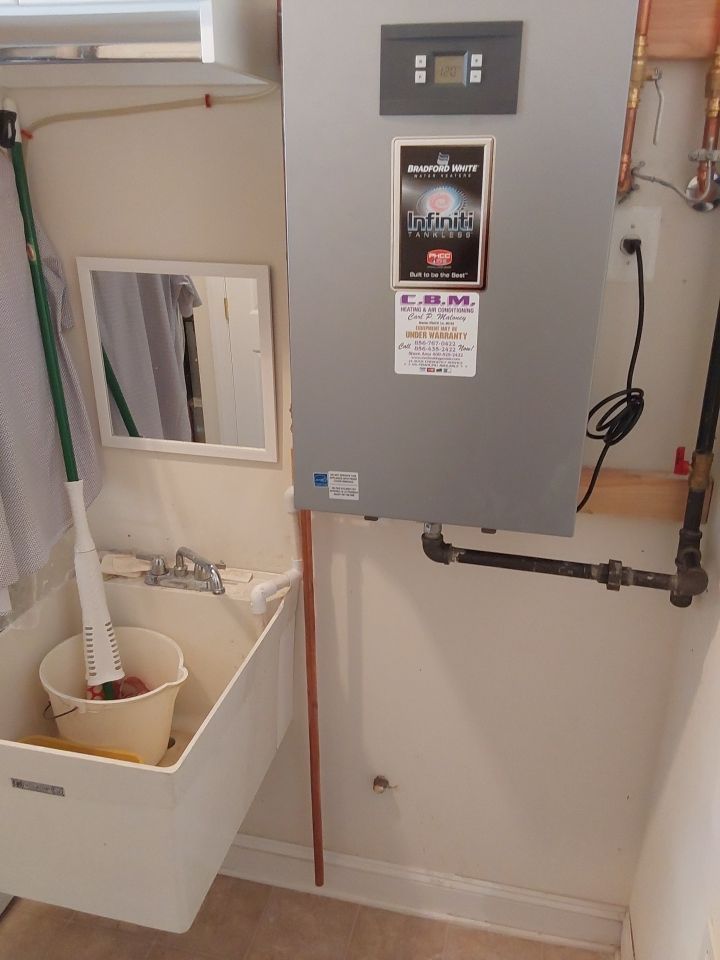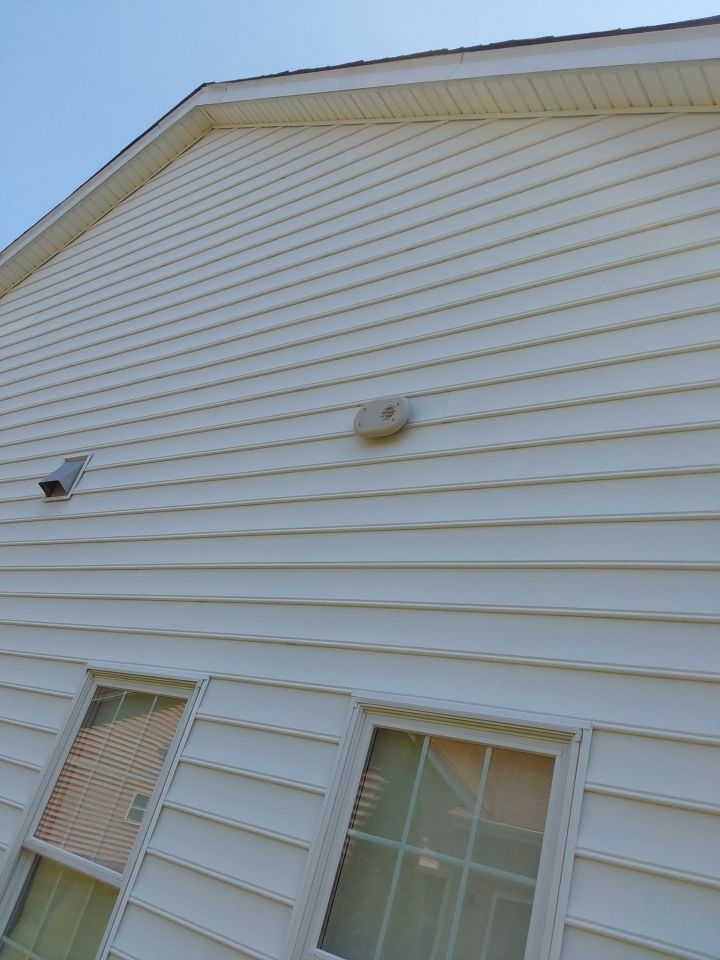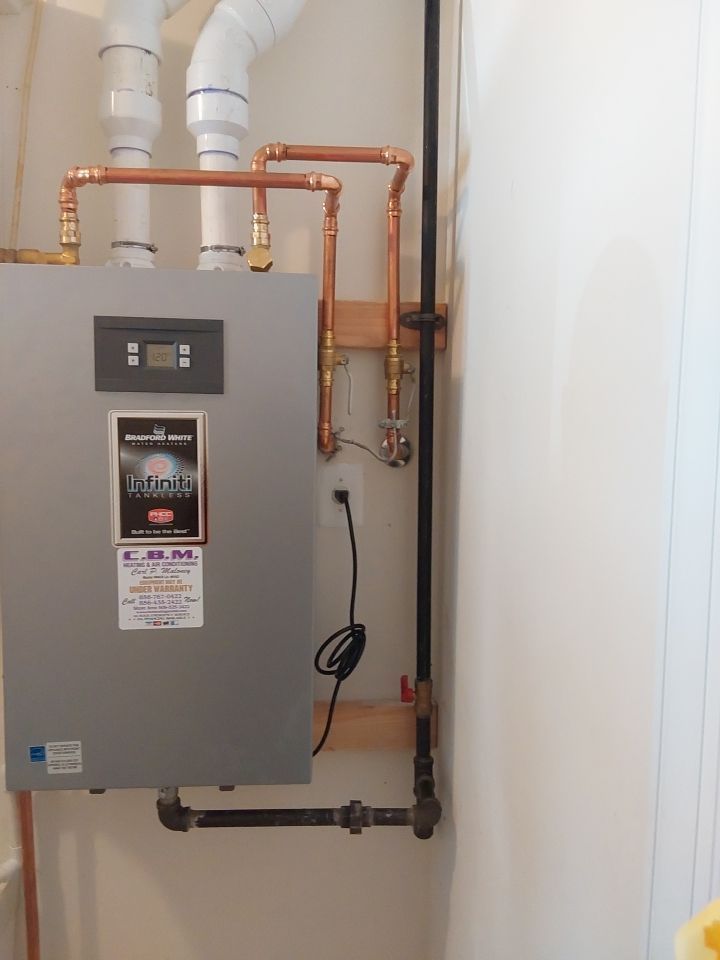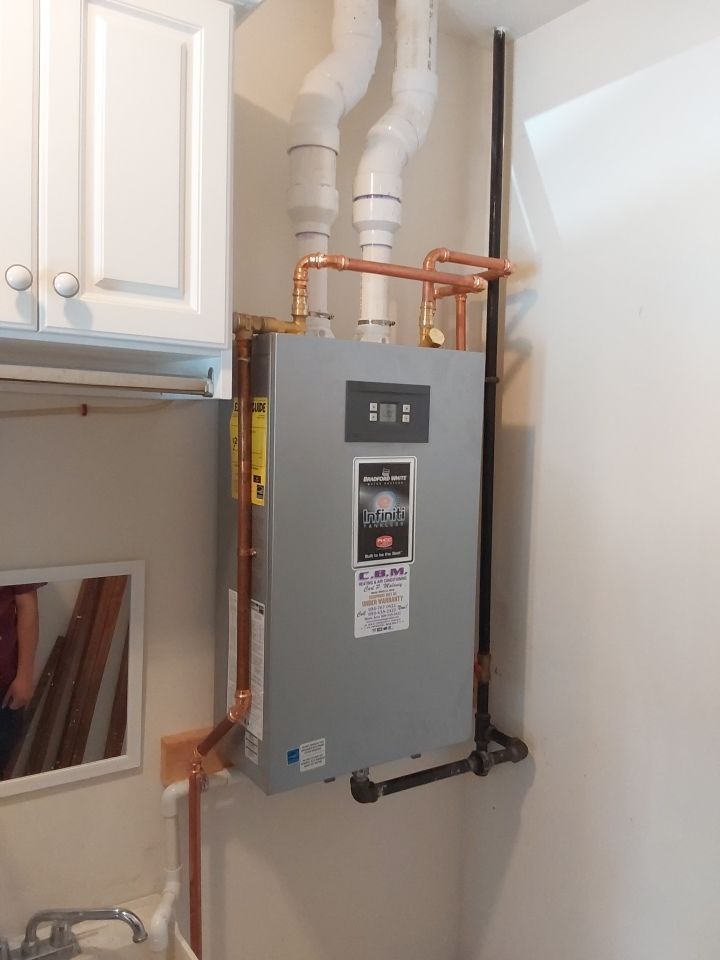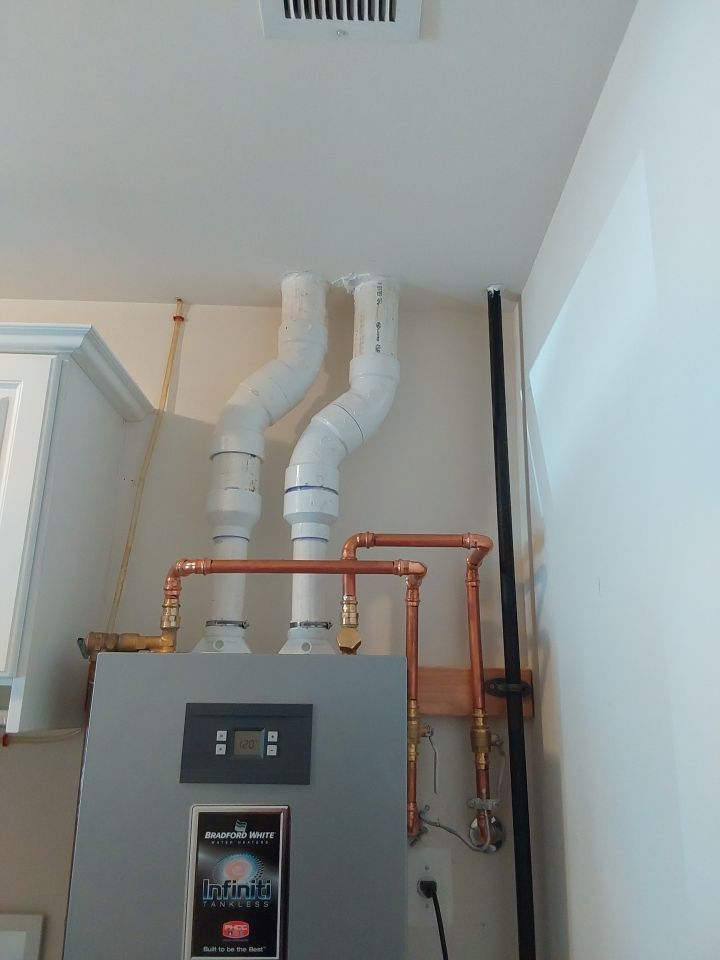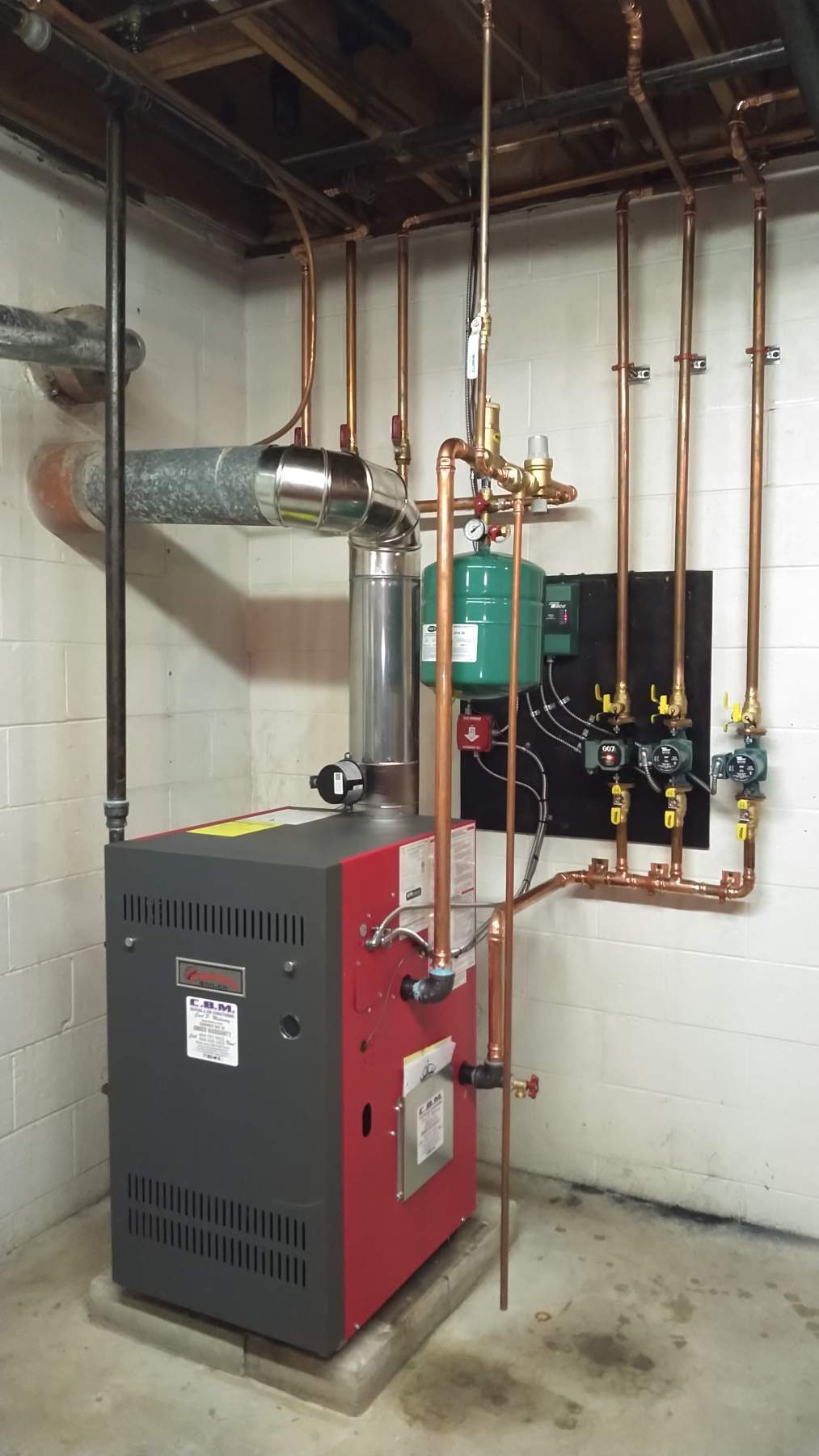 Tankless Water Heater Replacement & Tankless Water Heater Installation

Haddonfield, NJ, Cherry Hill, NJ, Mount Laurel, NJ, Medford, NJ, Berlin, NJ & Voorhees Township, NJ
Tankless Water Heater Repair Haddonfield, NJ | Tankless Water Heater Installation Medford, NJ | Tankless Water Heaters Berlin, NJ
Tankless Water Heater Repair

∴

Tankless Water Heaters

∴

Tankless Water Heater Service ∴ Haddonfield, NJ ∴ Voorhees Township, NJ ∴ Medford, NJ